Display Fridge Gold Coast Solutions
Commercial display fridges provide an endless amount of uses and are a must-have for any working restaurant, club, deli, supermarket, food manufacturer, bar or café.
Your display fridge needs to be fully equipped to store your food and goods proficiently & safely. With Maxichill's range of high-quality display cabinets and cake display fridges, you can store and present your baked goods, sandwiches, pastries and cakes for your customers, ensuring they are looking fresh & at their best at all times!


Supermarket Display Fridges
Supermarkets require efficient & long lasting display fridges, display cabinets and freezer displays in order to effectively store their numerous product lines for their customers.  
Maxichill provides a wide range of high quality commercial supermarket refrigeration options, including display fridges, meat, deli and cake cabinets, and also display freezers, to suit your supermarket space requirements.
Contact us today to discuss the different supermarket display fridge options available to store your perishable stock.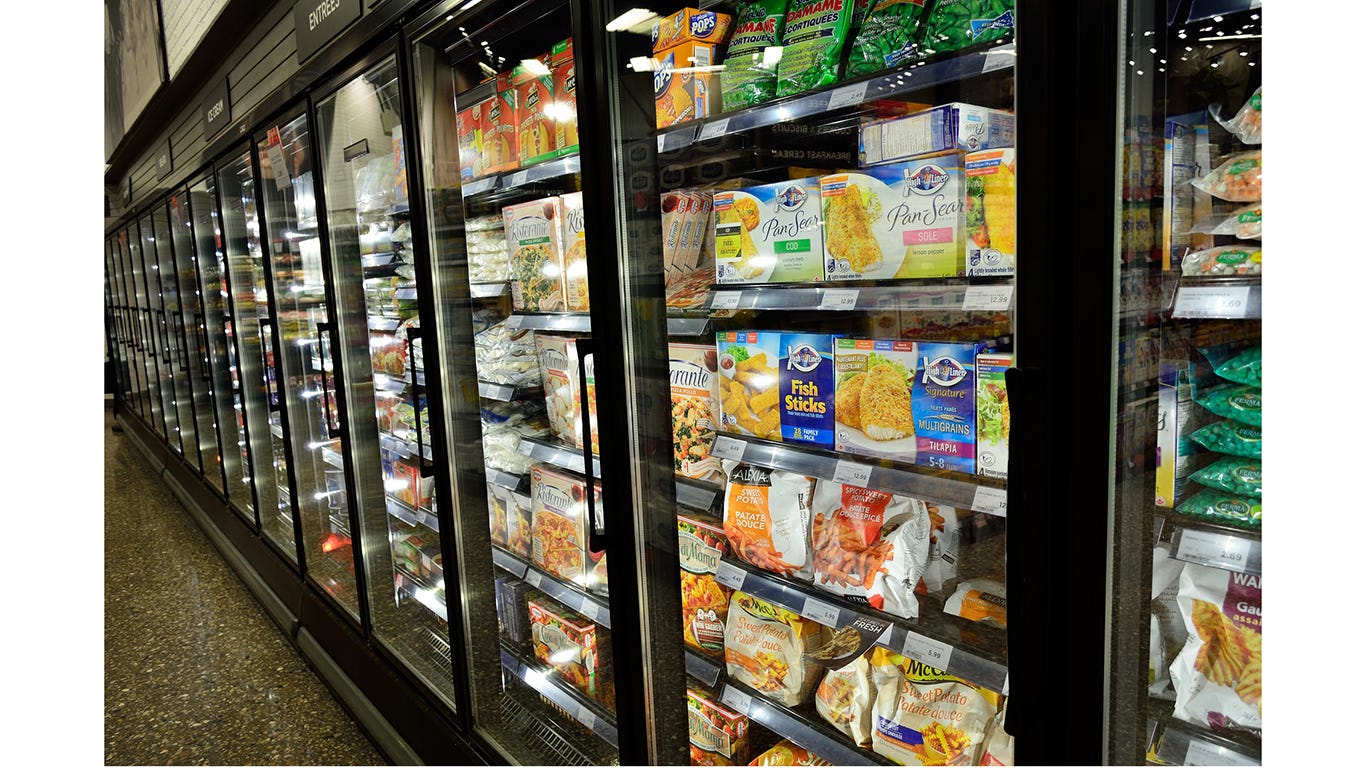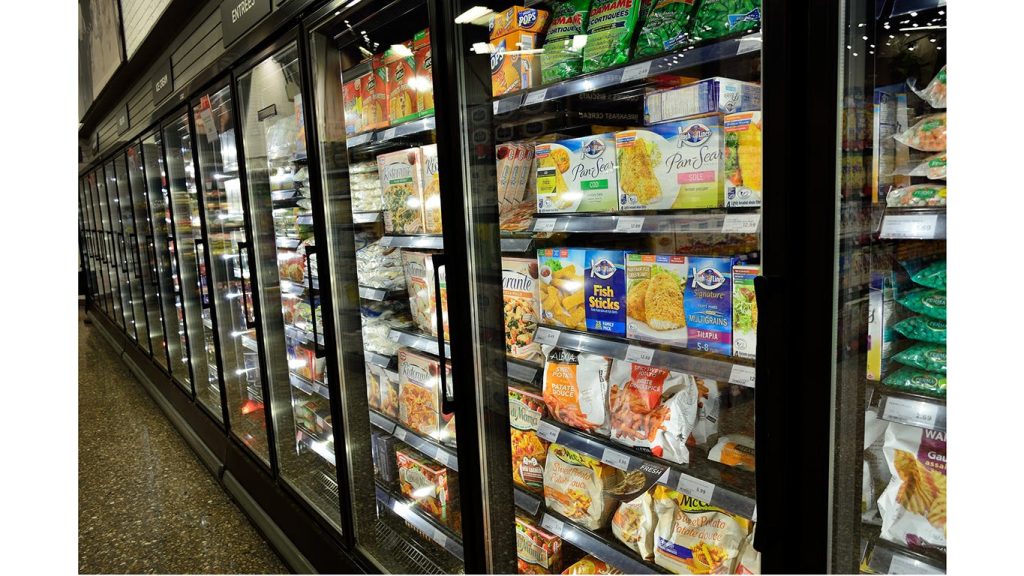 Cake Display Fridge Providers
A cake display fridge is an excellent way to show not only cakes, but also other baked goods, such as cupcakes, pastries and bread, and any other food items for sale at your foodservice establishment. 
Having an attractive food display can help boost sales, which is why we stock a variety of different options that can match a range of demands. No matter whether you desire a curved glass or square glass, an upright cake display, or a model that rotates your offerings for optimum exposure, it is guaranteed that we have a cake display that will fulfil all your needs!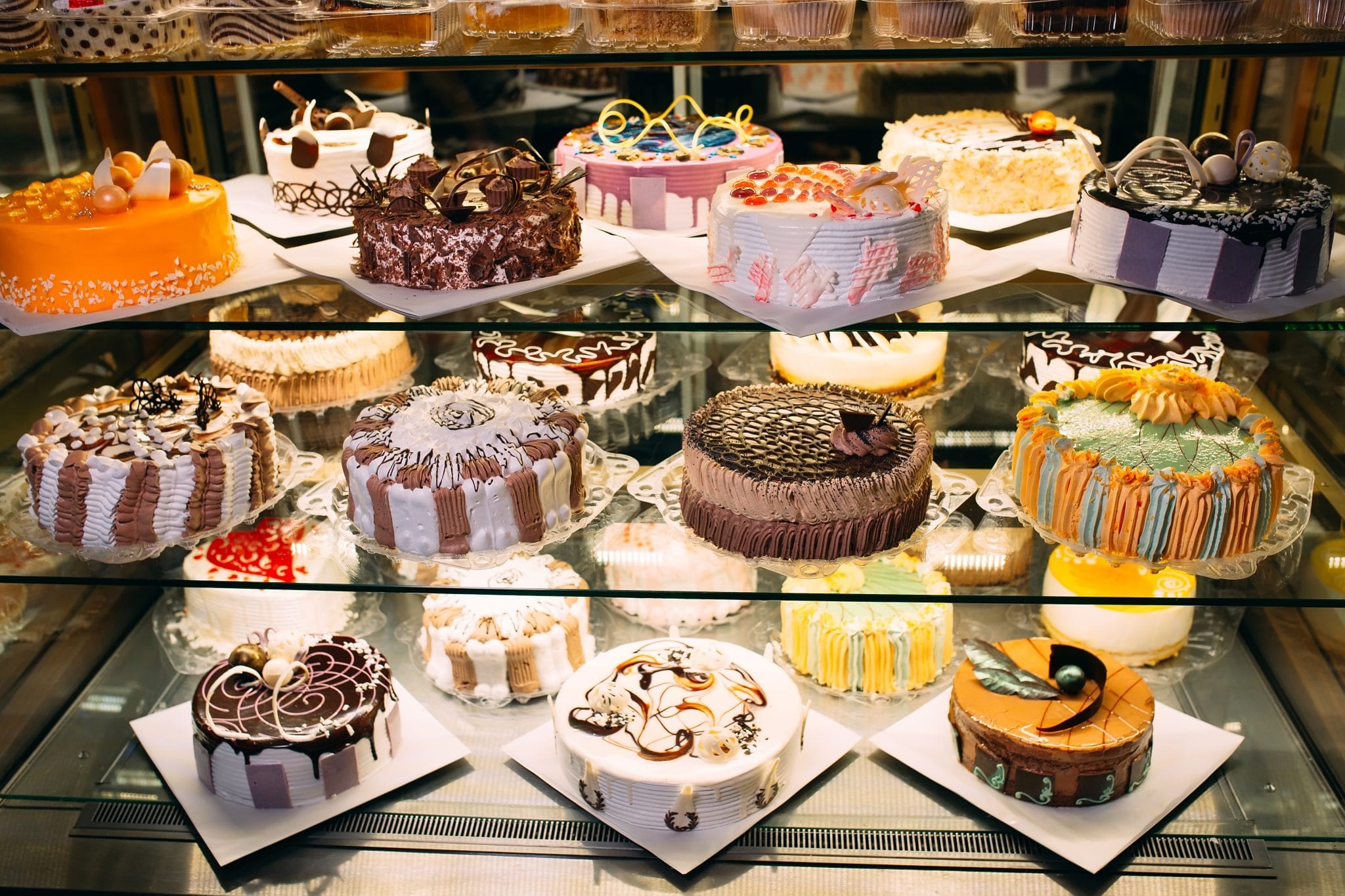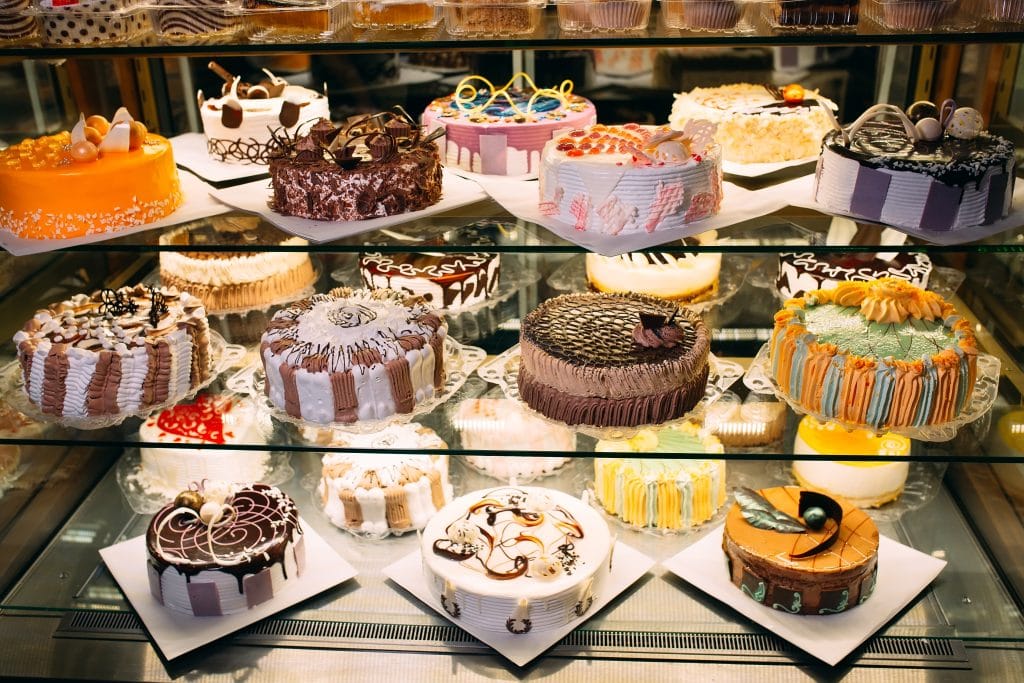 Takeaway Food Shop Display Fridges
A display fridge is an essential piece of equipment in any type of takeaway food shop. Cold drinks, confectionery and other fast-moving consumer goods need to be on display and easily accessible to your customers.
Maxichill supplies a range of commercial refrigeration display fridge options as well as storage choices for fruit, vegetables, milk, dairy, meat, beverages as well as other perishable items.
We provide display refrigeration units and display freezers to takeaway shops, snack bars, eateries, fast-food shops, dining establishments, food preparation and similar food catering businesses. Contact our friendly Maxichill team to discuss your particular display fridge needs!
Display Cabinets for Bakeries, Cafes, Delis & Coffee Shops
Showcase your delectable slices, cakes, buns, biscuits and pastries in a professional and eye-catching refrigerated display cabinet. In a hot bakery or busy restaurant, it's important to make your products look appetizing by keeping them on show at the ideal temperature.
Maxichill's display cabinets and pastry & cake display fridge options offer an ideal view of your fresh and delicious treats for potential customers & passers-bys. For pastry & sweet shops, delis, coffee shops, cafes, bakeries and restaurants, these display fridges are a must as they enbable you to present a wide variety of your food item selections, while also maintaining the products in a safe manner.
Convert your browsers into paying customers, with our modern display fridge & freezer displays and also internal energy-efficient LED lighting to get your products the attention they deserve!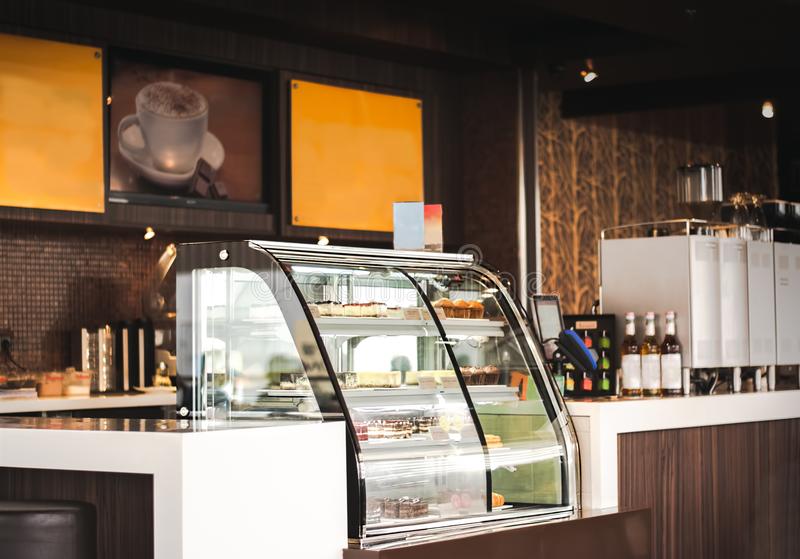 Need to keep your flower arrangements fresh? A display fridge allows you to keep your flowers fresher for longer, while also enabling you to know exactly what you've got in stock at all times.
The right flower display fridge is crucial to the success of your florist business. Customers look for high quality as well as freshness in their arrangements and a flower display fridge from Maxichill will assist you to achieve this!
You might believe you can simply make use of a conventional industrial fridge for your cold floral storage space, however, this isn't the best solution. Maxichill can provide you with the best display fridge & commercial refrigeration solution for your florist business. Don't hestitate – speak to one of our friendly technicians today!
Flowers require high moisture and gentle air movement for them to remain fresh and beautiful. The average commercial fridge creates low moisture due to the fact that a lot of food products continue to be the freshest in this sort of setting. That is why choosing a suitable flower display fridge is the ideal solution for your business. Call our experienced team at Maxichill today to find out how we can help you!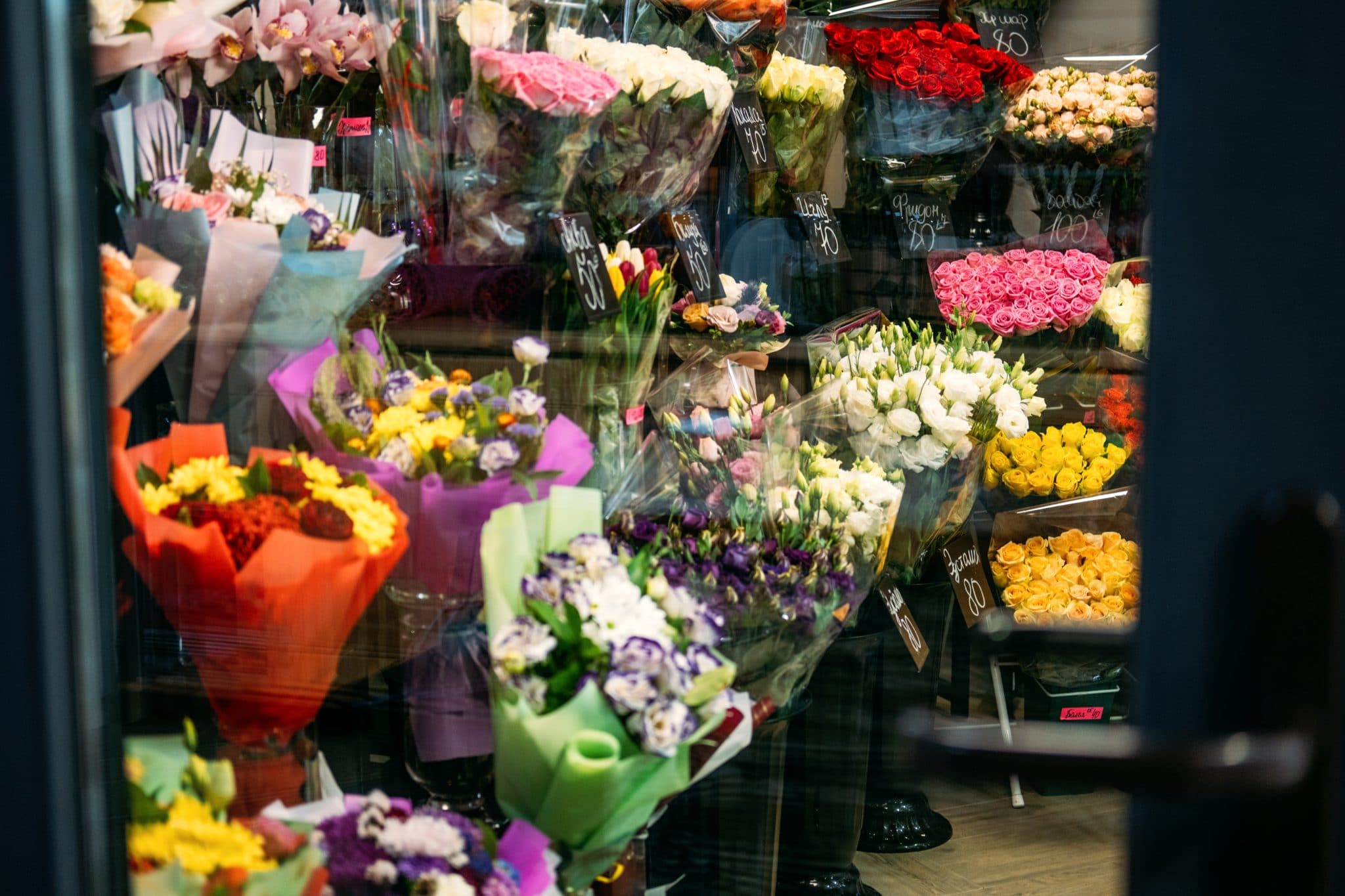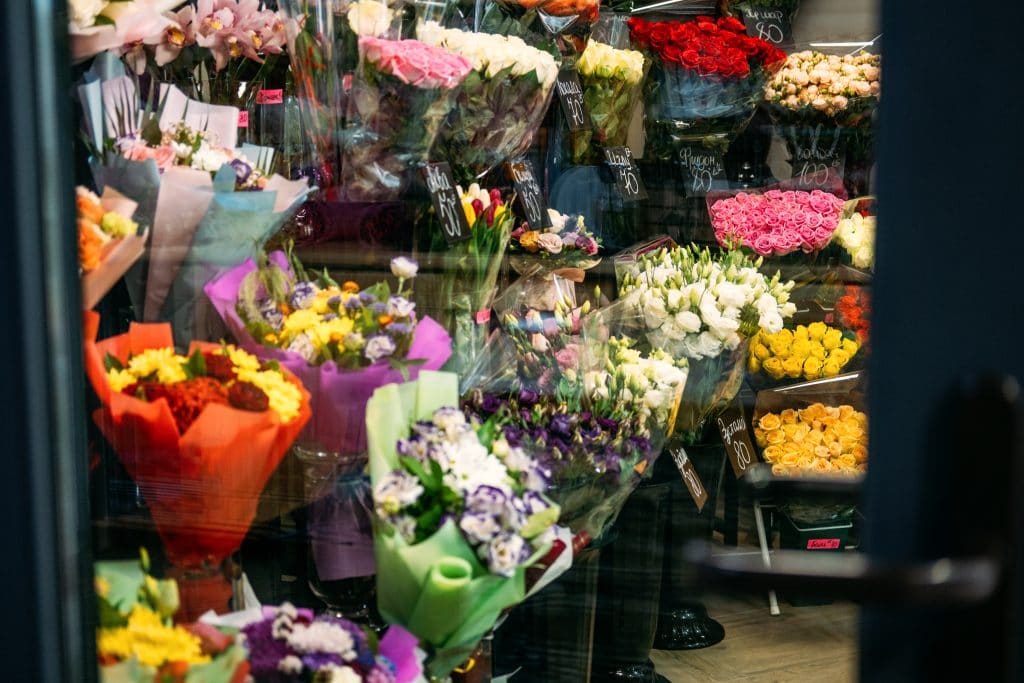 Commercial Display Fridge Installation Gold Coast
At Maxichill, we pride ourselves on our timely and high quality refrigeration installation process, workmanship, premium product offerings, first class customer service and our attention to detail.
Our commercial display fridge installation service includes a detailed evaluation of your specific business requirements, analysing your existing equipment, and understanding your current and future business demands whilst keeping your budget front of mind. 
Based on this information, we will accurately calculate what equipment specifications and configurations would be the most suitable for your business.
If you need a commercial display fridge or freezer display unit installed, just give us a call and we can help you every step of the way! We are your Gold Coast commercial refrigeration and air conditioning experts and will ensure your display fridge is set up in the most economical way and working exactly as you need it to for your business.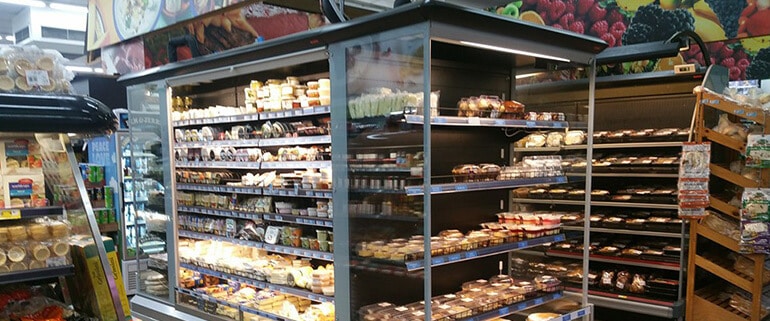 Display Fridge Service and Repairs Gold Coast
We understand that when a display fridge breaks down, it can be very costly and inconvenient for a business. We always treat any repairs as urgent and we're even available 24/7 for emergencies, to get you up and running again as soon as possible. 
Maxichill provides professional, prompt and efficient commercial display fridge servicing and repairs for all Gold Coast businesses. Call us today!