Commercial Ice Machine Gold Coast
Looking for a commercial ice machine or ice makers on the Gold Coast? Maxichill has been supplying and maintaining ice machines throughout the Gold Coast for over 10 years. Many types of hospitality businesses regularly use ice machines to provide instant clean and attractive ice for their customers.
At Maxichill, we sell new and refurbished ice machines for a wide range of purposes. We also perform ice machine installations, repairs and servicing when you need it most. If your business requires an ice maker or ice machine – Maxichill can help! All our work comes with our standard 12-month warranty and we only use the best quality parts available.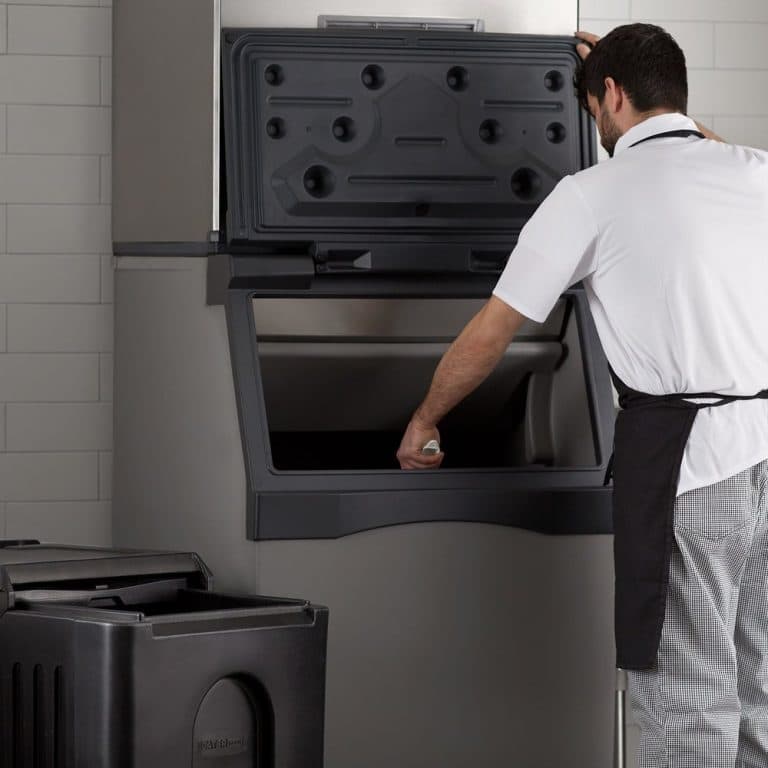 Commercial Ice Machine Services
An icemaker machine will keep the premises fully supplied with a reliable and continuous supply of crystal clear ice cubes in a range of shapes and sizes. Perfect for anything from filling a wine bucket to adding to cocktails, servicing a buffet or stocking up seafood displays, having an ice machine will make a massive difference to your company.
Having instant access to high-quality ice will speed up your service and preparation times by eliminating the need to manually fill in and freeze ice cube trays or source it from a supplier. With no need to continually buy in bags of ice, you will also see an excellent return on investment. Icemakers or commercial ice machines are available as benchtop or under bench models, along with powerful ice crushers and ice storage bins.
Contact Maxichill today to discuss your specific commercial ice machine Gold Coast requirements and we can provide you with professional advice & recommendations on the best model to suit your business.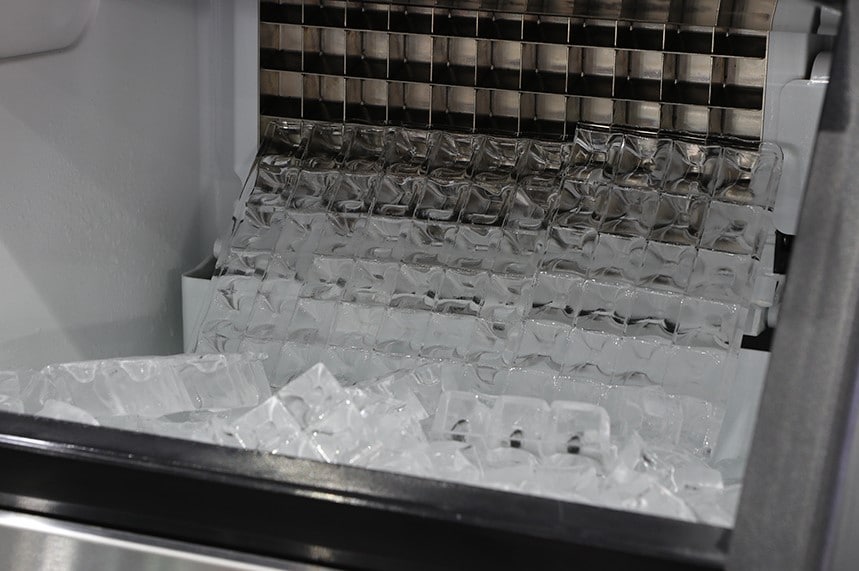 Benefits and Uses of Commercial Ice Machines & Icemakers
Although commercial ice makers create ice in the same way, the style of commercial ice machine or icemaker you choose should be compatible with its intended purpose. For example, there are different types of ice machines for producing ice with different water to ice ratios and some ice shapes can stay frozen longer. Whether you need ice for beverages or for packing, we can help you choose the right type of ice maker for your needs.
Ice flakes are commonly found where fresh produce, meat or fish is displayed for customers. Salad bars are another common place where ice flakes are used. The advantage of making ice flakes is that they are small and easy to pack and shape. They can simply be poured or sprinkled into the area where they are required.
Restaurants can make use of ice flakes as a decorative way of keeping plates cool. Outside of the hospitality industry, flake ice is also well suited for use in medical and health care situations for hydrating patients or packing around injuries.
Ice cubes are a more commonly used and traditional style of ice, just like the ones you make at home in your freezer using an ice cube tray. Ice cubes are harder and generally stay frozen longer than ice flakes which make them ideal for use in beverages as well as helping to keep food cold.
Commercial ice maker machines are most commonly used in the food and beverage industry. If you need regular ice for your business, need advice on what commercial ice machine to choose, or you have an ice machine that needs repairs or servicing, we are the experts you can call now!
Commercial Ice Machine Repairs, Service & Maintenance
Commercial ice machines are imperative for any hospitality or retail business to operate. The team at Maxihill understands the importance of a reliable, smooth-running, high quality commercial ice machine to supply the ice you need when you want it.
This is why we provide you with expert ice machine installation, servicing & 24/7 emergency commercial ice machine repairs for those unexpected breakdowns, to give you total peace of mind. We provide the very best to suit your specific commercial ice machine needs, along with first-class, attentive and efficient customer service when you need it most!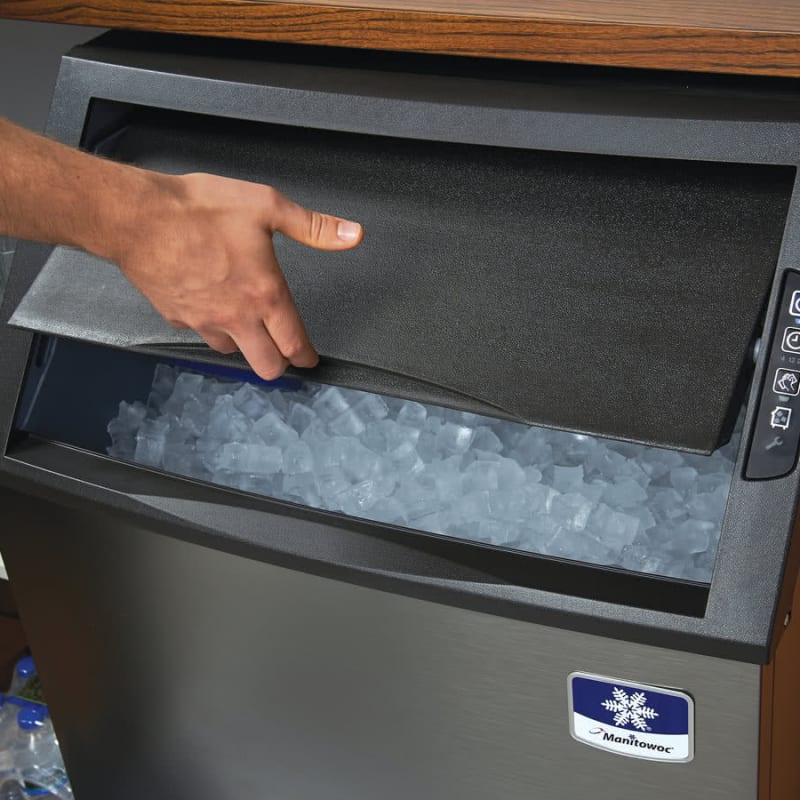 Regular servicing of your commercial ice machine is highly recommended, in order to prevent contamination that causes the ice to taste and look bad, and even lead to the ice containing traces of harmful bacteria.
Specifically, commercial ice machine services should be performed by a qualified technician at least, once every 6 months. In Australia, ice is classified as a food product which means that your ice machine is subject to mandatory inspections by local health and safety authorities.
If your ice machine or icemaker produces a fault or breaks down completely, Maxichill are here to assist you. Just give us a call and we'll get out to you as soon as possible to get your ice machine back up and running again, with minimal downtime!
If you need a qualified ice machine technician on the Gold Coast, speak to Maxichill now! We provide a comprehensive range of ice machine services, from sales to servicing, maintenance and repairs, backed by our  12-month guarantee, to ensure that your commercial ice machine is working proficiently at all times.